Event Spotlight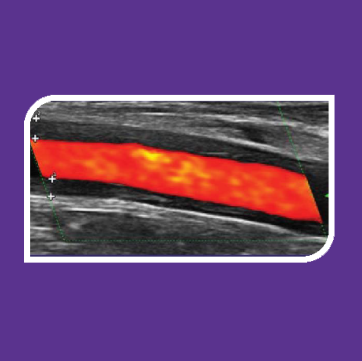 3rd North American Workshop on Ultrasound in Large Vessel Vasculitis
July 28 - 30, 2023
The Graduate Hotel, Seattle, WA
Co-sponsored by the Division of Rheumatology and USSONAR, Ultrasound School of North American Rheumatologists
This course is designed to provide basic training for the rheumatologist in performing vascular ultrasound for the diagnosis of large vessel vasculitis. Hands-on training will be a significant component of this activity, partnered with expert faculty in the field, who will discuss and demonstrate how to identify the basic vascular pathological
findings.
Rheumatology Conference Series Overview
Weekly or bi-monthly presentations by local and international leaders in rheumatology care and research.
Kickstart Lecture
Series of practical, interactive lectures designed to get first year fellows up and running in clinic.  Covers core topics in clinical rheumatology.  Runs July through September of each academic year.
Fellows Lecture
24-month curriculum of interactive lectures covering basic and advanced topics outlined by the American College of Rheumatology Core Curriculum Outline for Rheumatology Fellowship Programs.  Most lectures provided by UW Rheumatology faculty.
Works in Progress
Faculty and fellows present their scholarly work to the Division for feedback. Works in Progress presentations cover a spectrum of ongoing scholarly activities, such as basic science and translational research, clinical research, clinical trials and quality improvement.
Journal Club
Twice-monthly journal club presentations by faculty and fellows of high-impact journal articles in rheumatology care and research.  
Morning Report
Weekly conference where fellows and faculty informally present active cases for feedback and education.  Sessions moderated by a UW Rheumatology faculty member.  
Rheumatology & Radiology
Monthly review of imaging studies submitted for review by fellows and faculty.  Moderated by faculty from the UW Department of Radiology. 
Bruce Gilliland, MD Immunology Lecture Series
Annual series of interactive lectures covering immunology for the clinician.  Lectures provided by faculty from diverse medical and scientific specialties. 
External Meetings
American College of Rheumatology
Fellows attend the American College of Rheumatology Annual Meeting each year to present their research and meet with rheumatologists from around the globe. 
Northwest Rheumatism Society Annual Meeting
Fellows attend the local Northwest Rheumatism Society Meeting each year. This meeting takes place in the Northwest but alternates between the United States and Canada.