Overview
Our 10-week research program is specifically designed for medical students who are interested in hands-on basic biomedical, translational, or clinical research and have completed their first year of medical school. Students are paired with one of our distinguished research or clinical faculty and are assigned individual projects that reflect the ongoing research efforts of the institution's clinical and laboratories. In addition to hands-on investigative research, the program also includes participation in lab meetings and lectures from experts in the field of rheumatology.
Students create valuable connections and indelible tools that can be used to assess their individual career goals relating to research and patient care in rheumatology. Participants receive a stipend of $4,000 for the complete 10-week period.  Students are expected to present their research at either the adult or pediatric research in progress meeting upon completion of the summer training.  In addition, a written report of their work is required at the end of appointment.
Our program is looking for students that demonstrate a commitment to scientific exploration and share the spirit of academic excellence. Students must be in good academic standing and exhibit an interest and aptitude for scientific investigation.
How to Apply
Students interested in pursuing this opportunity should send their CV to Emily Lamont, emeredit@uw.edu by December 15th, 2022. Interviews will be conducted during the month of December and January. Two students will be selected into the program for the Summer of 2023.  Mentor selection will occur in January/February.  
Questions?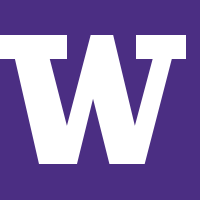 Please direct questions regarding the program to:
emeredit@uw.edu