Background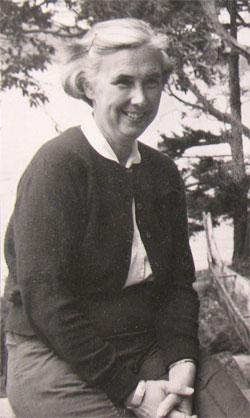 Lucile Henderson spent her career caring for children — first as a Girl Scout leader and later as co-owner and director of a children's summer camp on Lopez Island and a winter ski lodge on Snoqualmie Pass with her husband and colleague, Frank C. Henderson — and her life caring for nature, art, music, literature, and sports.
Ms. Henderson also had an interest in rheumatology (her sister contracted rheumatoid arthritis and died at a young age) and made many gifts to the University of Washington Division of Rheumatology throughout her life.
Among them was an estate gift that made possible the professorships that pay tribute to Dr. Bruce C. Gilliland, Dr. Mart Mannik, and Dr. Robert F. Willkens. With these professorships, Ms. Henderson's dedication, intelligence, and caring will be long remembered.