Background
The Leap for Lupus Foundation is a nonprofit organization headed by Valinda Mitchell and Lysa Adams, which is dedicated to helping find a cure for lupus. Each August, they gather the skydiving community together for a "boogie" or a group skydiving event to raise money for Lupus research.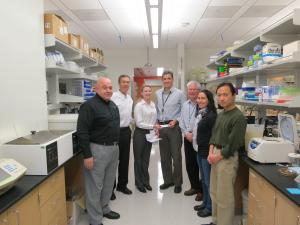 So far, they have given over $175,000 and have supported the research of  many postdocs and junior faculty. Their gifts will continue to support young investigators who are working to find a cure for lupus.
The LFL boogies aren't just for hardcore skydivers, everyone is welcome and tandem jumps are available with a donation.