Background
Dr. James J. Lane, Jr. was the first fellowship trainee in the University of Washington Medicine Division of Rheumatology who went on to become a highly respected Rheumatologist serving the people of Seattle and Western Washington throughout his career. 
"He was the ultimate in what a physician should be, in both the art and science of medicine, who truly cared about his patients," said Dr. Shirley Cooke Anderson, a former classmate.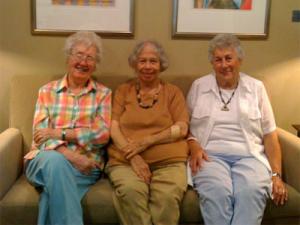 On Dr. Lane's retirement in 2000 several of his patients lead by Jane Hastings, Lesley Watson, Dr. Anderson and Stan Tobin joined together to create an endowment. They formed a plan and were able to raise more than $30,000 in just a one month. As Lesley Watson said, "It was so exciting!" The endowment has continued to be enriched each year since its inception.
In the years since the endowment was established, the James J. Lane, Jr. M.D. Endowed Lecture has become an annual event for the Division of Rheumatology, which has allowed it to bring some of the best scientists in the field of rheumatology to the UW.
"This lecture has been a wonderful resource for the Division. The opportunity to bring scientists of this caliber to Seattle is invaluable", said Keith Elkon, M.D., Division Head.
JAMES J. LANE, JR. ENDOWED LECTURESHIP
Each year on a Thursday in March, a lecture is held in honor of Dr. Lane as part of the Department of Medicine's Grand Rounds program. 
Past Lectures & Speakers