Background
The Karr Family Endowment was established by a generous gift from Janet M. and Reynold (Rennie) Karr.
Dr. Keith Elkon, Division Head, remarked, "We are so grateful to Janet and Rennie. This endowment will have a lasting impact on training the next generation of rheumatologists."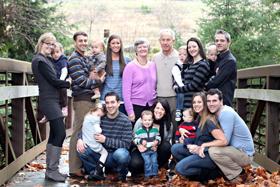 With their gift, the Karr's will support the ongoing training of fellows in rheumatology  to become proficient in the care of patients with rheumatologic diseases, such as lupus, rheumatoid arthritis, gout, and spondylarthritis. Furthermore, this endowed fund will help to address the local and national need to train more talented rheumatologists that will provide care to patients in our region and beyond.