Clinic Description
The Rheumatology-Dermatology Clinics at the University of Washington Medical Center Roosevelt Clinic and Harborview Medical Center address the needs of patients with autoimmune skin diseases, including patients with systemic lupus erythematosus, psoriasis and psoriatic arthritis, and scleroderma spectrum diseases (see complete list below).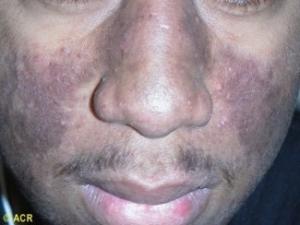 The clinic is staffed by dermatologists with expertise in autoimmune skin diseases and rheumatologists who have experience diagnosing and treating autoimmune diseases associated with a variety of skin diseases.
Patients will initially be seen by residents and/or fellows working in the clinic, followed by a combined visit by attending physicians from dermatology and rheumatology.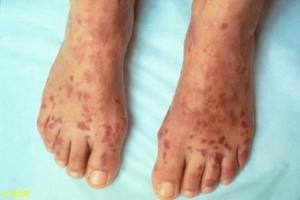 The combined clinic provides the patient with an excellent comprehensive evaluation, treatment, and follow-up program.
Diseases Typically Seen in the Rheumatology-Dermatology Clinic
Systemic lupus erythematosus
Dermatomyositis
Psoriasis and psoriatic arthritis
Scleroderma
Mixed connective tissue disease
Eosinophilic fasciitis
Vasculitis
Morphea spectrum diseases
Perniosis/chilblains  
Rash associated with undifferentiated autoimmune diseases
Cutaneous reactions to immunosuppressive medications
Roosevelt Clinic Providers
Harborview Medical Center Providers
How to Make an Appointment